Gallery Item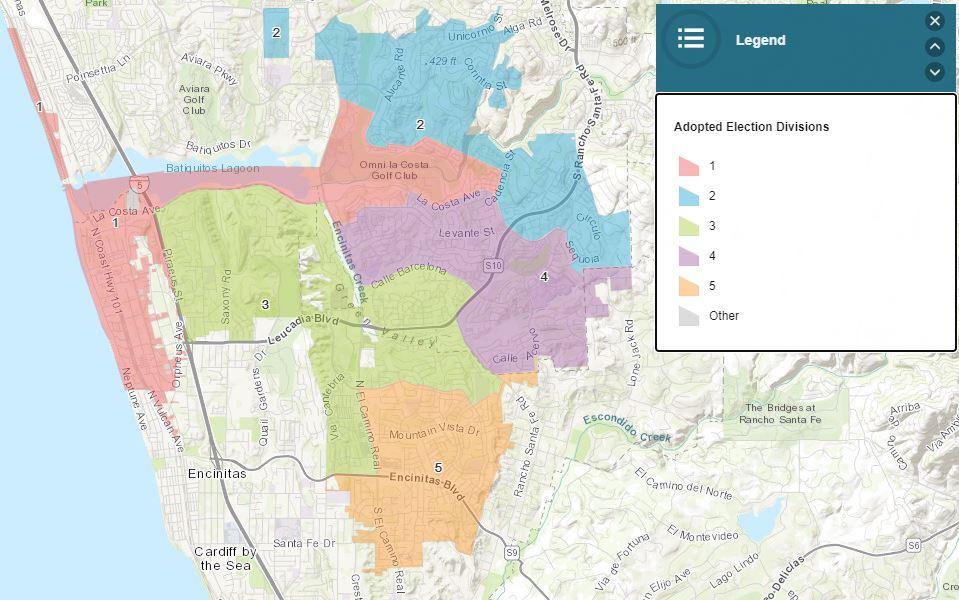 Online Review Map of Electoral Districts
Click the link above to see an interactive review map of the electoral districts. This map allows zooming in, switching to satellite, and search by address.
District Based Elections for Leucadia Wastewater District will begin November 2020.  Ordinance No. 138 was adopted January 9, 2019 along with District Map 102 for the November 2020 General Election.
Public Hearings were held to receive public input regarding the composition of potential electoral district boundaries on October 10, 2018 @ 5pm and October 24, 2018 @ 1pm.  Public Hearings were held to receive input regarding the draft electoral district maps on December 12, 2018 @ 5pm and January 9, 2019 @ 5pm.
On January 9, 2019 the Board of Directors adopted Ordinance No. 138 and Map 102 implementing district-based elections for Director positions beginning November 2020.