Gallery Item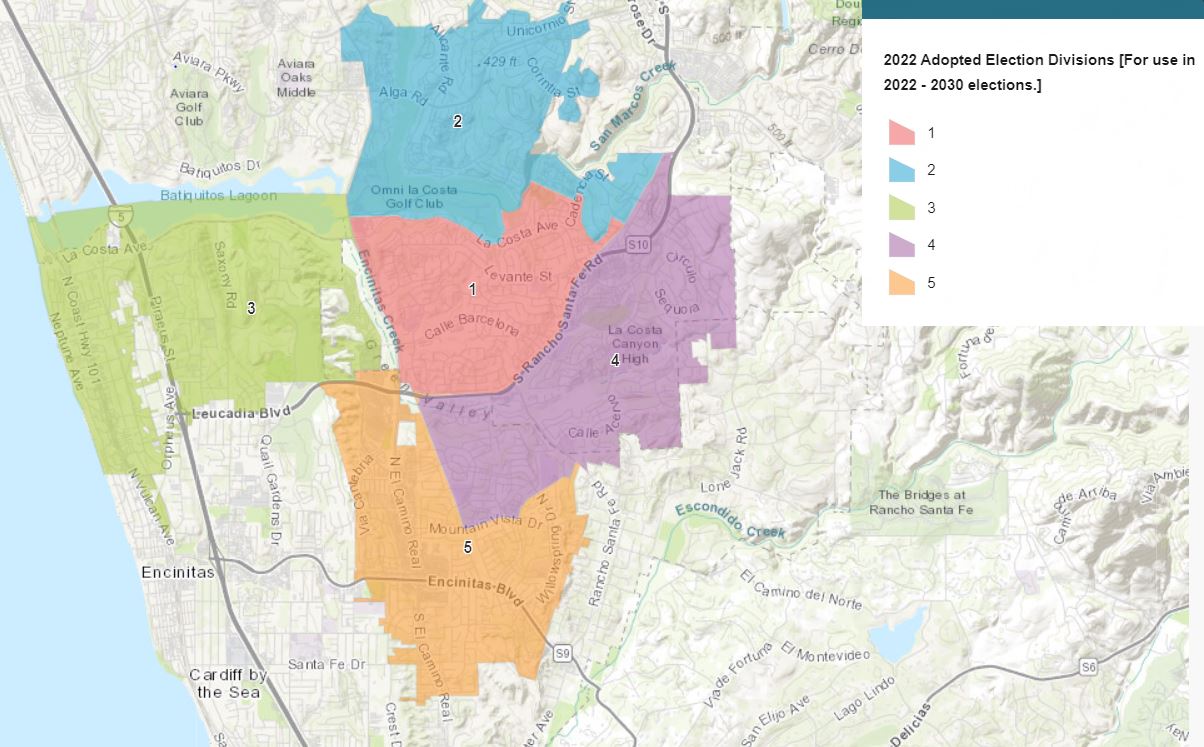 Online Review Map of Electoral Districts
Click the link above to see an interactive review map of the electoral districts. This map allows zooming in, switching to satellite, and search by address.
District Based Elections for Leucadia Wastewater District began November 2020.  Prior to that, Board members were elected at large. On January 9, 2019 the Board of Directors adopted Ordinance No. 138 and Map 102 implementing district-based elections for Director positions beginning November 2020.
The California Elections Code requires local agencies to review their voting area divisions after each decennial (10 year) U.S. Census and, if necessary, adjust those divisions, commonly referred to as "redistricting".  The 2020 census data was delayed due to the COVID pandemic and did not become available until August 2021. 
Public Hearings were held to receive input regarding updated draft electoral district maps on February 9, 2022 @ 5pm and March 9, 2022 @ 5pm.  On March 9, 2022 the Board of Directors adopted Ordinance No. 144 Reconfirming District Based Election Procedures and Adopting an Updated Redistricting Map (Option 2).