Ongoing and New Construction Projects
Gallery Item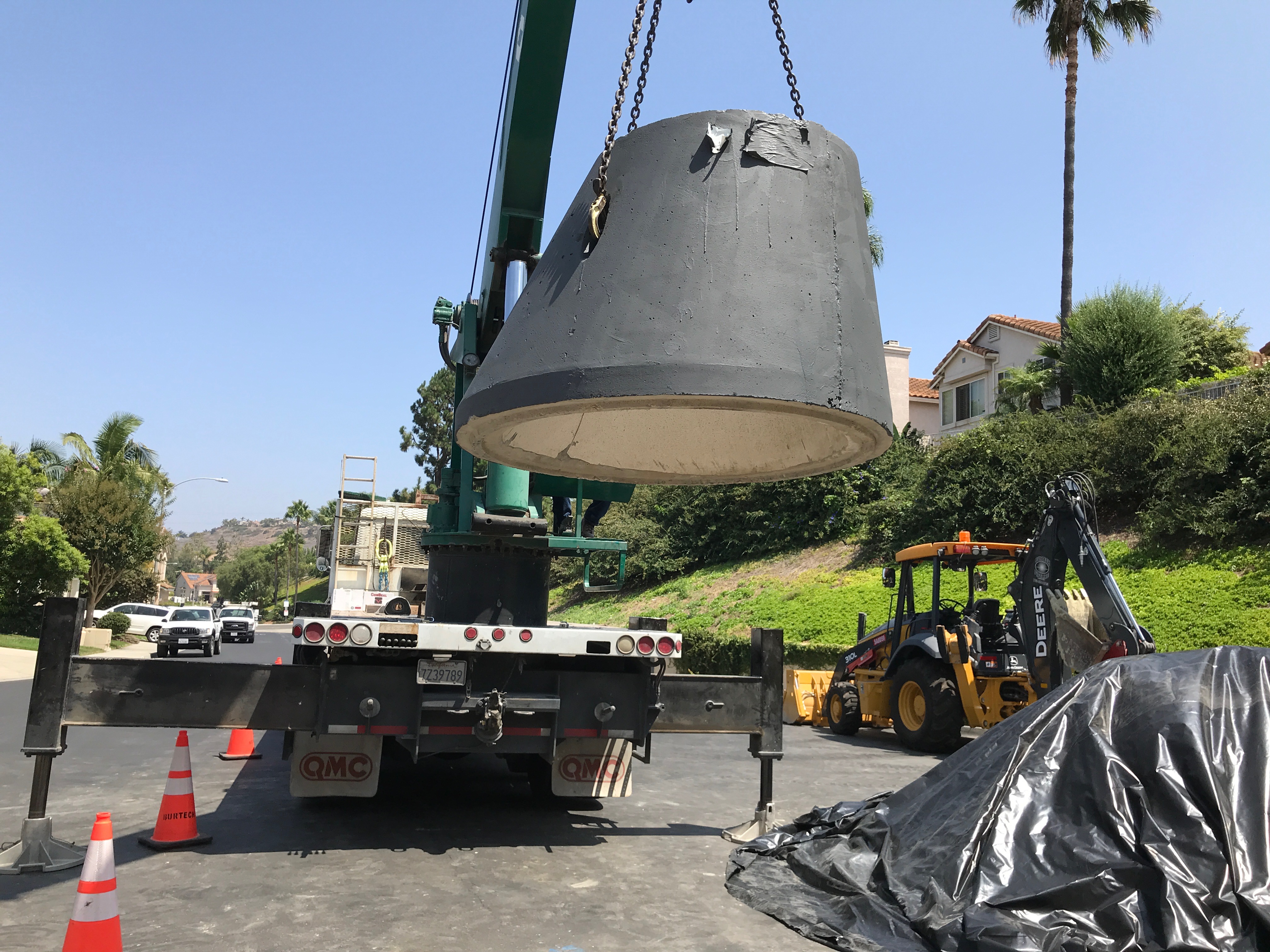 Gravity Pipeline Repair Project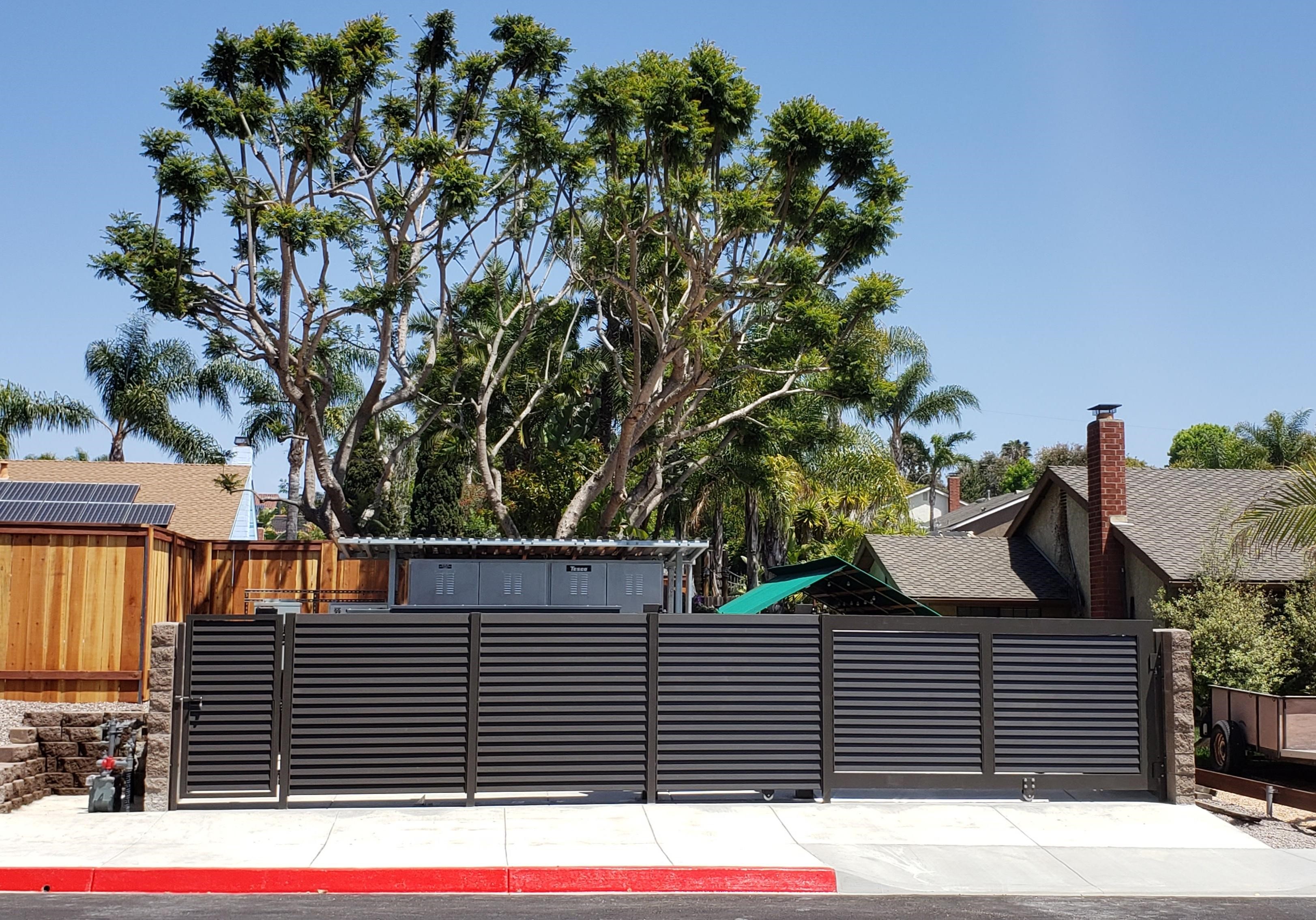 Encinitas Estates Pump Station Replacement Project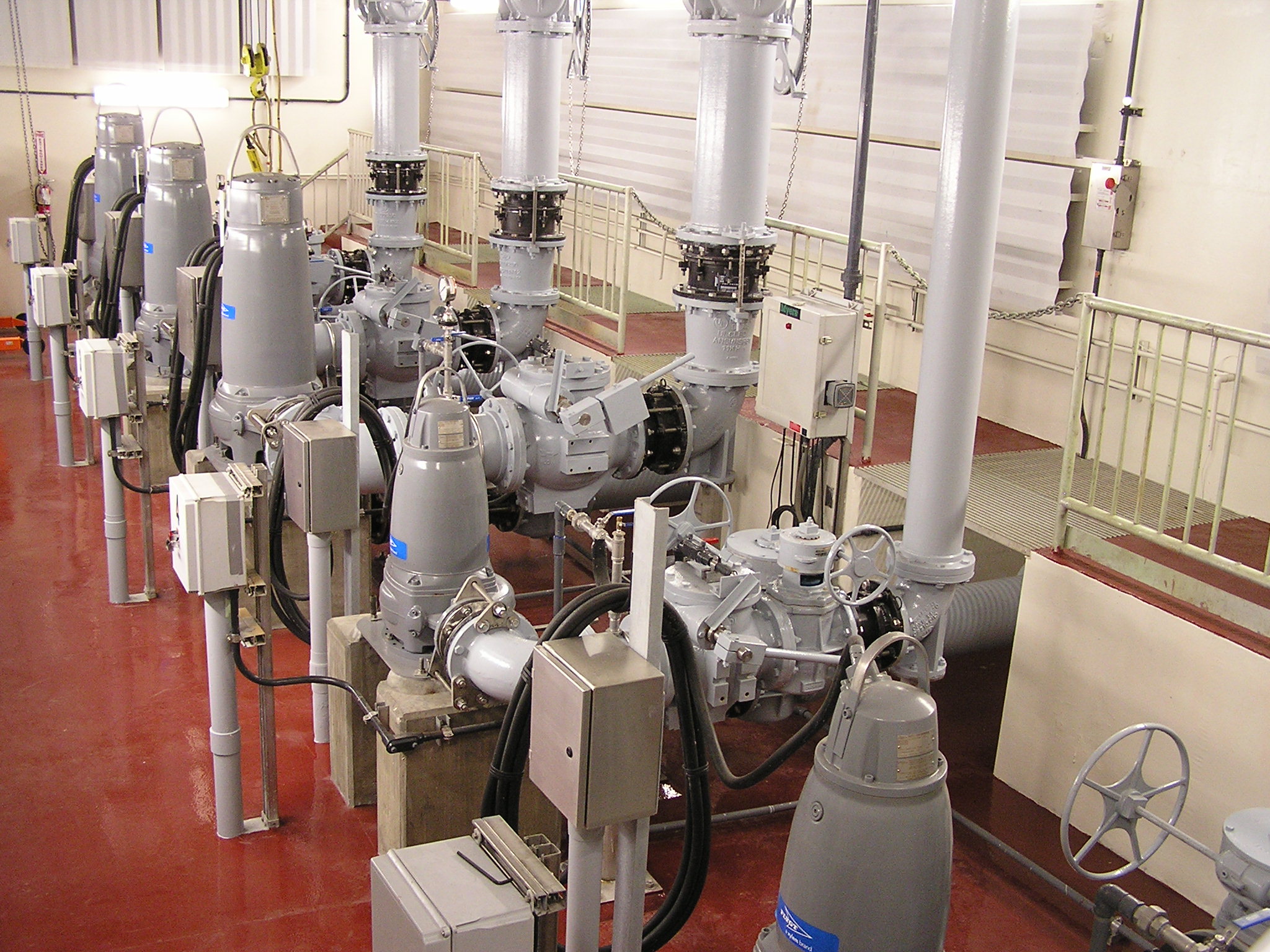 Inside the Leucadia Pump Station
Ongoing and New Construction Projects
Projects planned for Fiscal Year 2024 are as follows:
Gravity Pipeline Rehabilitation Project
Field Services Staff continues to conduct Closed Circuit Television (CCTV) inspections of the collection system.  As a result, significant defects are continuously being discovered in numerous pipeline segments and manholes that require rehabilitation or repair to prevent spills.  Staff uses the Repair Priority List to maintain a priority listing of gravity pipeline and manhole defects requiring repair or rehabilitation.  Staff has implemented a system of alternating Fiscal Year (FY) projects between open trench construction and Cured-In-Place Pipe (CIPP) / Cured-In-Place Manhole (CIPM) Lining methods to correct defects. The FY24 Gravity Pipeline Rehabilitation Project will use the CIPM and epoxy lining methods to correct defects discovered during CCTV inspections. The project will rehabilitate 61 sewer manholes.
Diana Pump Station Upgrade Project
The Diana Pump Station was constructed as a submersible pump station in 2010.  The 2018 AMP recommended that an upgrade to the pump station be completed to include a pump control upgrade, main breaker replacement, and a pump replacement.  In addition, the pump station does not have an emergency generator for operation during a loss of power.  To accommodate the emergency generator and pump station electrical controls, the District is continuing to work work with the community to acquire an easement on an unused adequately sized property that exists across the street.
Rancho Verde Pump Station Rehabilitation
The 2019 Pump Station Assessment conducted by Infrastructure Engineering Corporation (IEC) recommended the rehabilitation of the Rancho Verde Pump Station (RVPS). RVPS is a submersible pump station constructed in 1996. The project includes mechanical and electrical upgrades and other site improvements. The pump station requires drainage and layout improvements. The wet well and valve vault have access issues and the electrical panel requires relocation to allow for Vactor access. A wall around the site was recommended to direct drainage into the street away from the pump station and the electrical panel. The rehabilitation will increase collection system reliability, resiliency, and improve operations and maintenance activities. 
Leucadia (L1) Force Main Condition Assessment
The 2023 Asset Management Plan (AMP) recommended assessment of section(s) of the ductile iron pipe L1 Force Main. To accomplish this, the metallic pipe will be exposed at selected high points and removed. The removed sections will be inspected by a corrosion engineer. Additionally, the condition of the protective wrapping surrounding the pipeline will be assessed. The results of this assessment will determine any future course of action regarding L1. 
Batiquitos Pump Station Emergency Basin Rehabilitation
At the end of 2022, the District performed a condition assessment of the Batiquitos Pump Station Emergency Basin which included visual evaluations and collecting concrete coring samples from within the structure. The assessment determined the interior concrete surfaces of the emergency basin have significant concrete degradation. As a result, it was recommended that the concrete surfaces be repaired and a new lining system be installed.