Ongoing and New Construction Projects
Gallery Item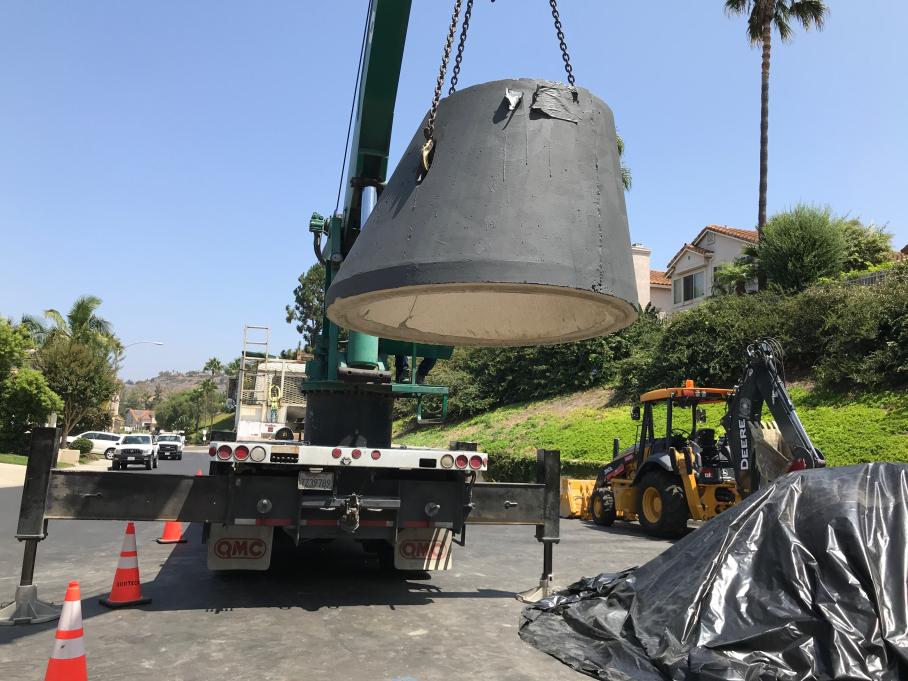 Gravity Pipeline Repair Project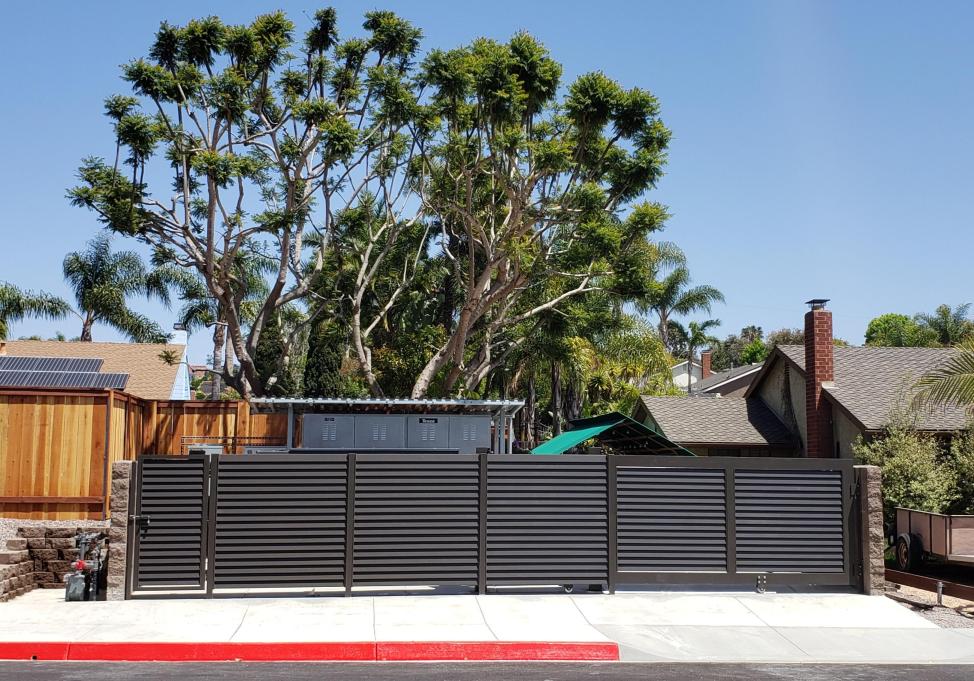 Encinitas Estates Pump Station Replacement Project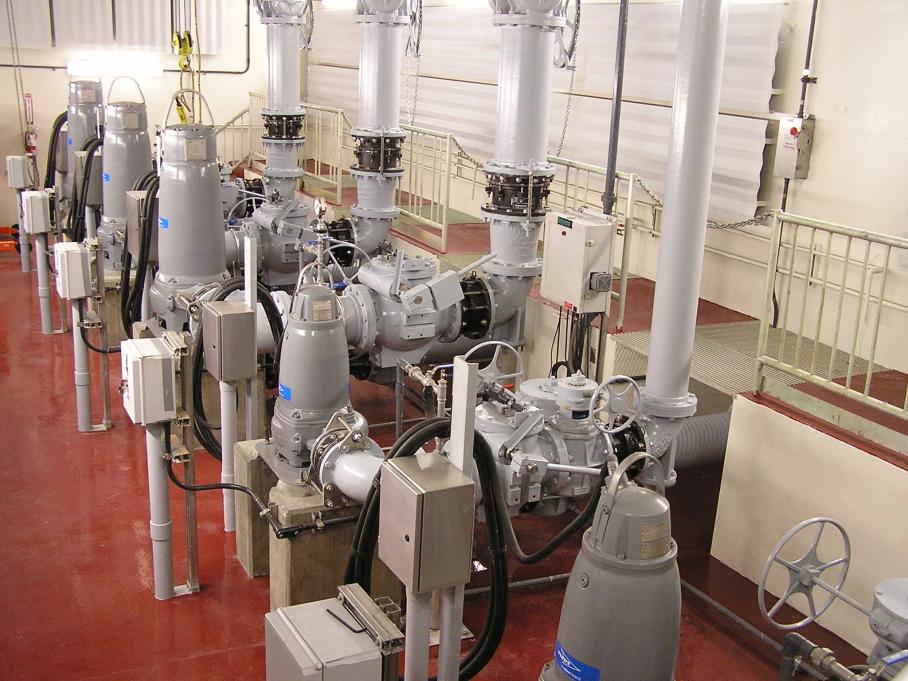 Inside the Leucadia Pump Station
Ongoing and New Construction Projects
Projects planned for Fiscal Year 2023 are as follows:
Gravity Pipeline Rehabilitation Project
Field Services Staff continues to conduct Closed Circuit Television (CCTV) inspections of the collection system.  As a result, significant defects are continuously being discovered in numerous pipeline segments and manholes that require rehabilitation or repair to prevent Sanitary Sewer Overflows (SSO).  Staff uses the Repair Priority List to maintain a priority listing of gravity pipeline and manhole defects requiring repair or rehabilitation.  Staff has implemented a system of alternating Fiscal Year (FY) projects between open trench construction and Cured-In-Place Pipe (CIPP) / Cured-In-Place Manhole (CIPM) Lining methods to correct defects. The FY23 Gravity Pipeline Rehabilitation Project will consist of full CIPP lining of 35 pipeline segments and installation of two new sewer manholes. The manholes will replace existing sewer cleanouts or stub outs that cause infiltration, have root intrusion, no access; or a combination of the three.
Diana Pump Station Upgrade Project
The Diana Pump Station was constructed as a submersible pump station in 2010.  The 2018 AMP recommended that an upgrade to the pump station be completed to include a pump control upgrade, main breaker replacement, and a pump replacement.  In addition, the pump station does not have an emergency generator for operation during a loss of power.  To accommodate the emergency generator the District is working to acquire an easement on an unused adequately sized property that exists across the street.
Village Park No. 7 Pump Station Replacement
The 2019 Pump Station Assessment conducted by Infrastructure Engineering Corporation (IEC) recommended the replacement the Village Park No. 7 (VP7) Pump Station because it is approaching its 50 year design life.  The pump station was installed in 1973 and is a Smith and Loveless metal can packaged pump station.  Because it is nearing the end of its useful life, the mechanical, electrical and structural components require replacement.  Instead of rehabilitating the current station, the Pump Station Assessment recommended that the VP7 Pump Station be replaced with an Environment One Corporation (E/One) Grinder Pump Station System. This was selected as a cost effective alternative to a submersible pump station. Additionally, a new 2 inch High Density Polyethylene (HDPE) force main will be installed as part of the E/One system. The replacement will increase collection system resiliency, improve operations and maintenance accessibility and provide a safer environment for field services staff.
Rancho Verde Pump Station Rehabilitation
The 2019 Pump Station Assessment conducted by Infrastructure Engineering Corporation (IEC) recommended the rehabilitation of the Rancho Verde Pump Station (RVPS). RVPS is a submersible pump station constructed in 1996. The project includes mechanical and electrical upgrades and other site improvements. The pump station requires drainage and layout improvements. The wet well and valve vault have access issues and the electrical panel requires relocation to allow for Vactor access. A wall around the site was recommended to direct drainage into the street away from the pump station and the electrical panel. The rehabilitation will increase collection system reliability, resiliency, and improve operations and maintenance activities. 
Secondary Effluent Force Main (B1) - North Section Replacement
The Secondary Effluent Force Main (B1) is a 16 inch ductile iron pipe that transports secondary effluent from the Encina Water Pollution Control Facility back to the Gafner Advanced Water Treatment Facility (Gafner). In October 2016, the B1 failed. The failure occurred on Encina Wastewater Authority's property. Approximately forty feet of the force main was repaired. The removed section was evaluated by corrosion engineers RFYeager Engineering. The evaluation determined that there is a high risk of future failures occurring. This project will replace approximately 850 feet of the B1 from the effluent pump station to just beyond the October 2016 failure point. The District will use Federal and State funds received as a member of the North San Diego Water Reuse Coalition to lessen construction costs.