Gallery Item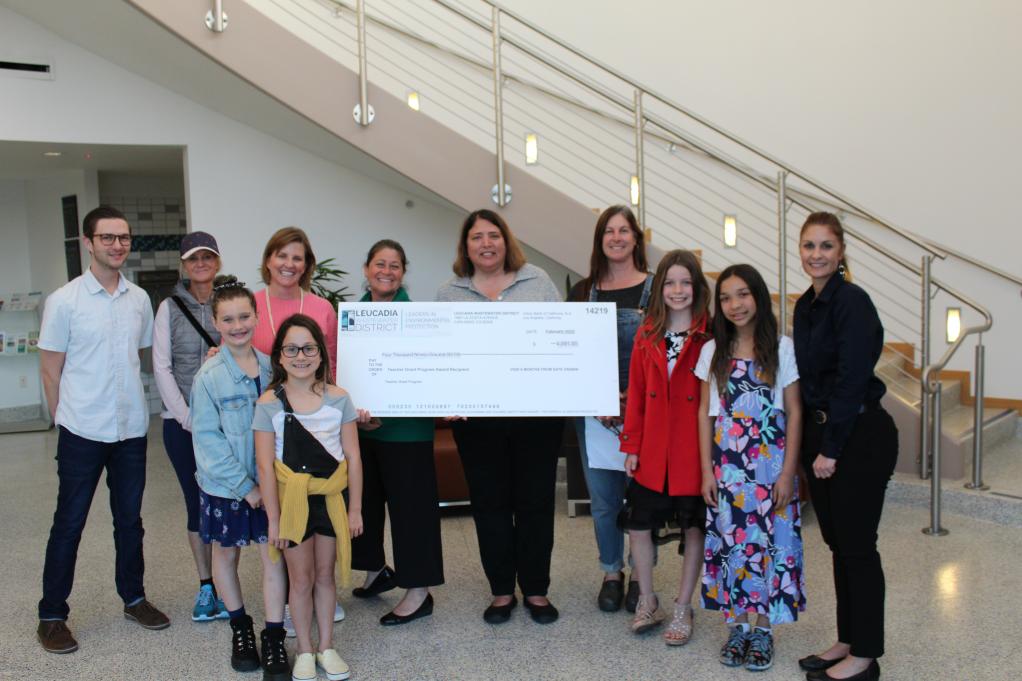 Grant Winners, students & LWD staff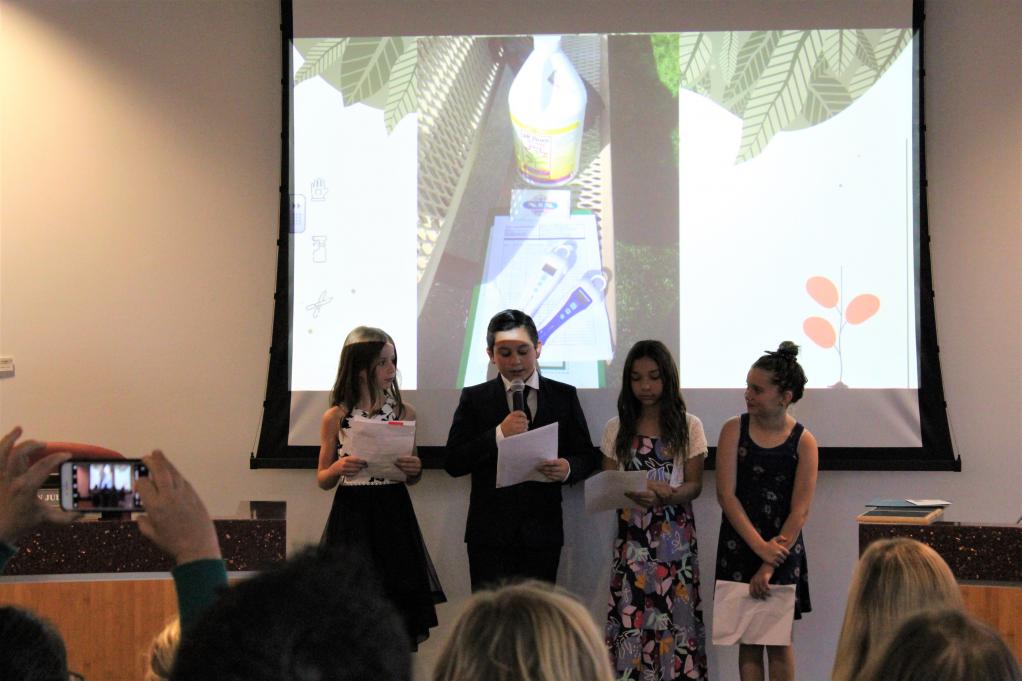 Student presentation at Board Meeting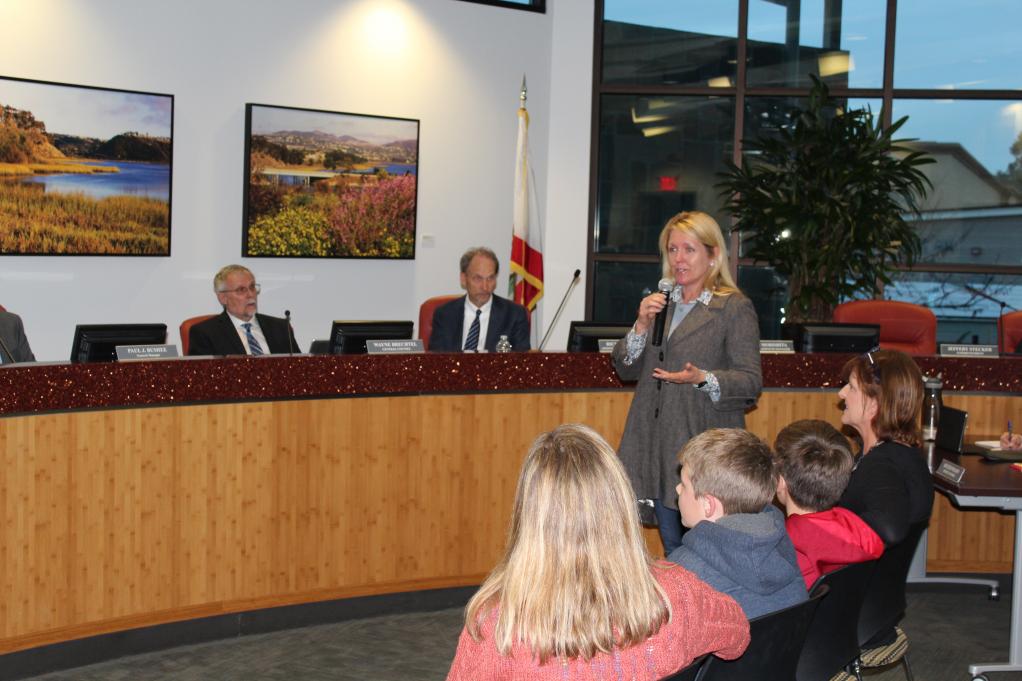 2021/2022 School Year Grant
LWD awards grants to local schools (K-12) within our service area to help educate students about wastewater, recycled water and the importance of water conservation. LWD awards up to $6,000 in grants each fiscal year.
2021/2022 School Year Recipients
Ms. Julie Anguiano from Park Dale Lane Elementary School received a $1,500 grant to fund her "Water Management Internship Project."
Ms. Kelly Cole from Flora Vista Elementary received a $1,352 grant to fund her project to create signs for their native garden.

Ms. June Honsberger

 from La Costa Canyon High School received a $2,000 grant to fund her project to plant native plants and butterfly plants to create new habitats for Monarch Butterflies. Her project will also improve an unused space on campus by transforming it into a safe outdoor learning experience.

Ms. Nancy Jois

 from Capri Elementary School received a $630 grant to fund her "The Water Cycle" and "No Wipes Down the Pipes" projects to teach her kindergarten students about the water cycle and how harmful wipes can be to the sewer system and environment.

Ms. Jennifer Smith

from El Camino Creek Elementary 

received a $1,998 grant to fund her "Water Conservation Strategy" and "Hydroponics" projects to teach her students the importance of conserving our precious resource.
LWD is proud to help and support our local teachers and their projects that will educate their students about water resource management and ocean water pollution prevention. All projects will benefit over 6,000 students in the Encinitas Unified School and San Dieguito School Districts.