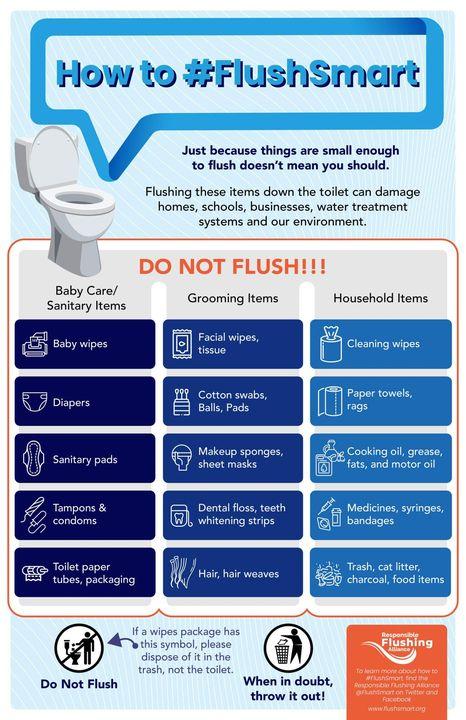 Have you checked out the Responsible Flushing Alliance's official launch of their www.FlushSmartCalifornia.org website?
This website is a great resource, as you can learn more about what not to flush and other tips that help spread the word about responsible flushing.
We always have our What 2 Flush webpage on our website on what you should avoid putting down your drain: https://buff.ly/3ax0FmN
A cleaner, more responsible California starts with all of us.
#Environment #Leucadia #Carlsbad #Encinitas #Wastewater #FlushSmart #WipesClogPipes