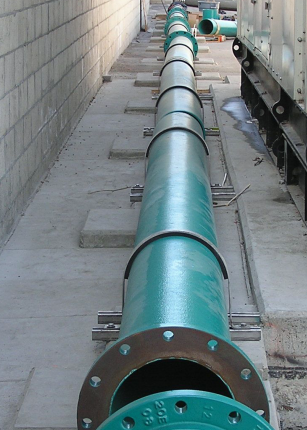 District Infrastructure Improvement Projects
FISCAL YEAR 2021 CURED-IN-PLACE PIPE LINING PROJECT
This Project includes the repair of 29 sites throughout our service area that includes over 1.25 miles of pipeline. These repairs keep the District's infrastructure sound by eliminating defects in our pipes and avoiding sewer spills. Construction will occur between Spring 2021 and Summer 2021. Minor traffic impacts may occur during construction so please check our Facebook page for updates.
ENCINITAS ESTATES PUMP STATION REPLACEMENT
PROJECT
The Encinitas Estates Pump Station is located in the Encinitas Estates residential area at the corner of Avenida De Las Adelsas and Oakbranch Drive. It was installed in 1974 and has reached its useful life. This project will completely replace the existing station. The project will improve collection system resiliency and reliability along with simplifying maintenance. Construction started in April 2021 and is anticipated to be completed by January 2022.