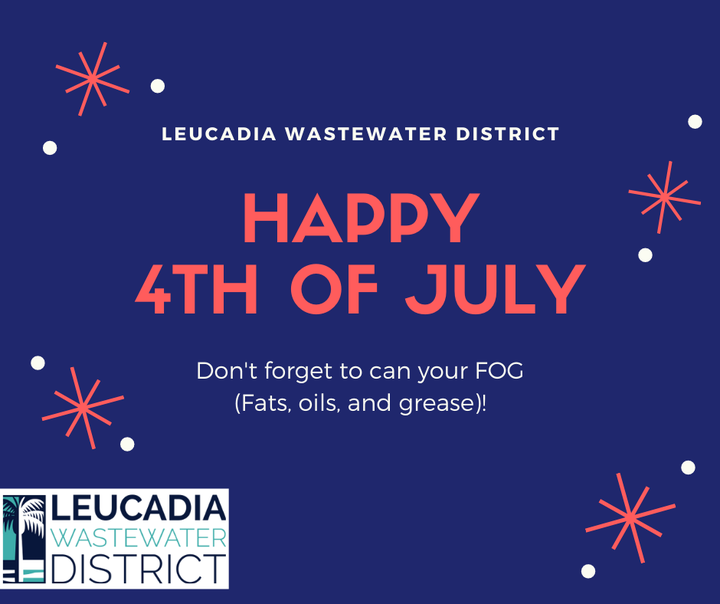 We hope everyone has a happy and safe 4th of July!
For those celebrating with a BBQ, please remember to put your #Grease and #Fat in a tin can to cool, and once cooled, throw it in your trash.
Fats, oils, and grease poured down a drain can clog up your sewer line, our main sewer lines and potentially cause a #Sewage spill or backup into your home. If you celebrate the 4th at the beach, please pack out what you brought in and pick up an extra piece of trash to help keep our beaches clean.
Thank you for doing your part to #ProtectThePacific!
#4thofJuly #independenceday