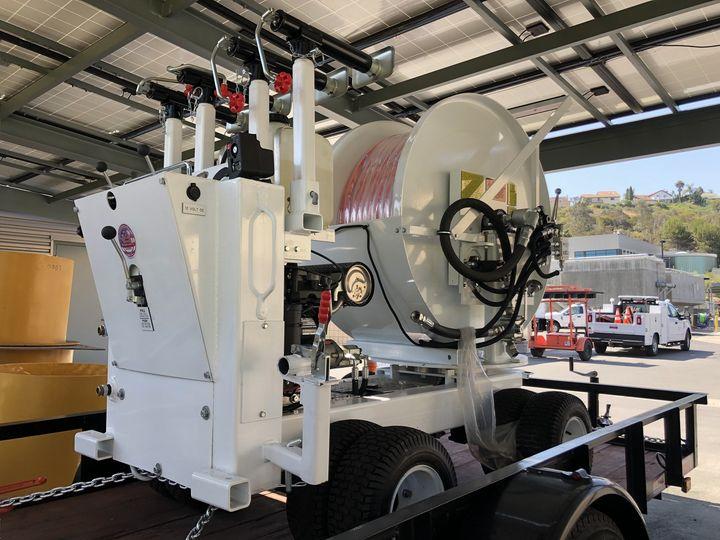 Our new Easement Machine has arrived! Learn more ⬇️
The District maintains more than 220 miles of underground sewer pipes to serve our residents and businesses.
Wastewater from your neighborhood flows through these sewer pipes and ultimately to the regional Encina Wastewater Plant for treatment. While most of our sewer pipes are located under public streets, some are located in difficult to reach areas such as canyons and private property.
These areas can be difficult for our large sewer cleaning trucks to access and can require our technicians to carry hoses and other heavy equipment long distances. The District recently purchased an innovative piece of equipment called an Easement Machine. The Easement Machine is a self-propelled machine that can extend up to 600 feet of hose to clean pipelines in those hard-to-reach areas. The Easement Machine is a cost-effective solution that will allow the District to clean those difficult areas more safely and by using less manpower to complete the task.