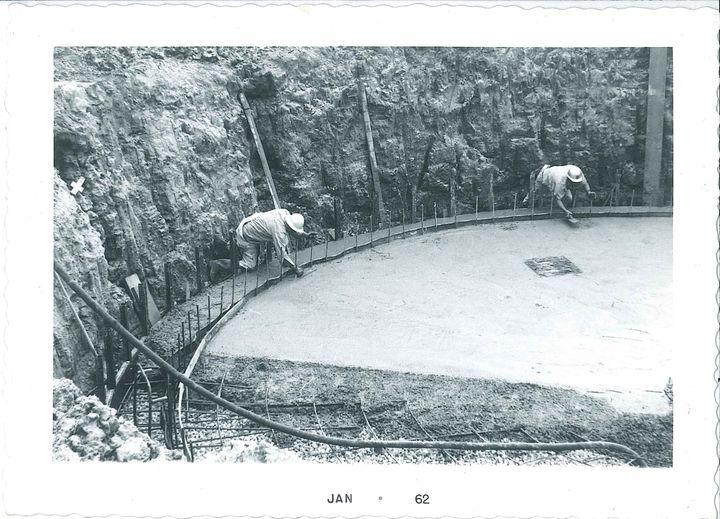 Happy #ThrowbackThursday! 🔙
This photo shows the construction of the original Gafner Water Recycling Facility as two gentlemen finished the base floor of the plant's digester.
Thanks to their hard work, the District is able to provide recycled water for irrigation at the Omni La Costa Resort & Spa's golf course.
To learn more about the Gafner Water Recycling Facility, check out our virtual tour here: https://bit.ly/3z5Nepg
#ThrowbackThursday #tbt