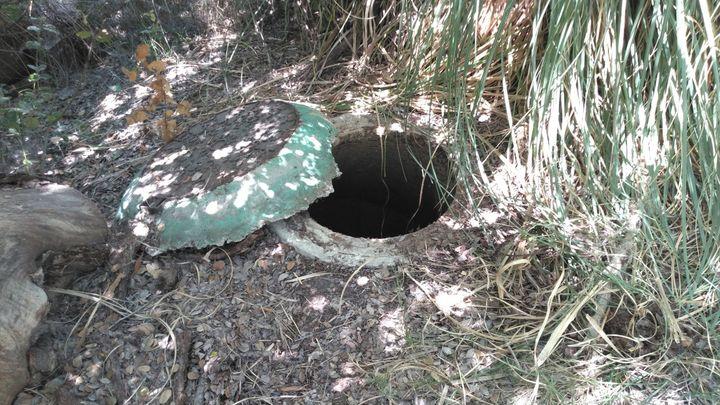 LWD Field Services Technicians discovered this manhole lid completely broken off and exposed while out performing routine inspections in an easement between Rancho Santa Fe Road and Calle Madrid in Carlsbad.
As a reminder, tampering with LWD manholes is prohibited.
An open manhole lid is considered a hazard and poses a risk of injury. Also, debris or other objects may fall into the open manhole potentially causing a sewer backup or spill.
For the health and safety of yourself and others, please do not tamper with manhole lids.
If you see an open manhole lid in our District, please contact us at (760) 753-0155.