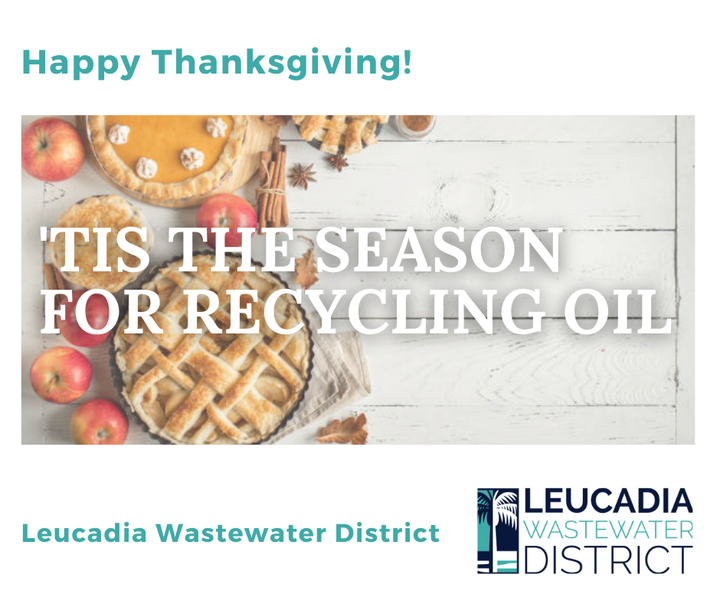 Happy Thanksgiving from Leucadia Wastewater District🍂
Are you frying your turkey this holiday season? If so, you might need to dispose of a large amount of cooking oil.
Your first instinct might be to dump the oil, either outside or down the drain, but both of these options can have negative environmental effects.
When disposing of a few gallons of oil, it's difficult to follow traditional disposing methods recommended for small-scale disposal. For this reason, it is best to let the oil cool, place it back in its original container, and take it to your local recycling center.
Waste Management provides trash service for Carlsbad residents, and EDCO provides trash service for Encinitas residents.
Full instructions here: http://bit.ly/35xFKMd
#Leucadia #Carlsbad #Encinitas #Wastewater #Environment #Thanksgiving #GiveThanks