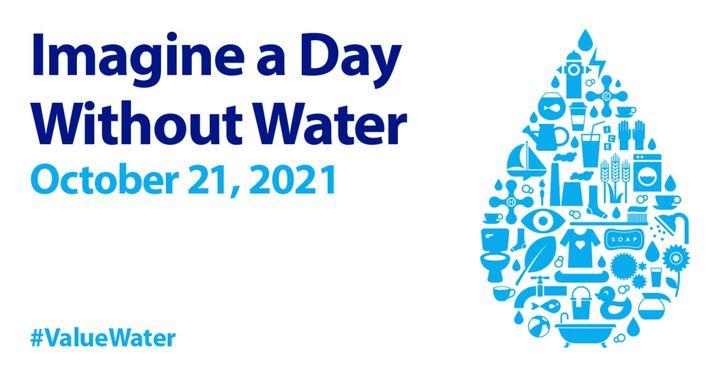 Today, try to Imagine a Day Without Water. This national education campaign is the seventh annual day to raise awareness and educate America about the value of water.
No water to drink, or wash your hands with. No water to shower, flush the toilet, or do laundry. Hospitals would close without water. Firefighters couldn't put out fires and farmers couldn't water their crops. Disease would spread.
This year, groups all over the country are coming together to educate their communities and find solutions to combat a rapidly changing climate and aging infrastructure.
Sign up to participate and learn more about the history of this campaign, the resources available, and who else is involved here: https://imagineadaywithoutwater.org/ #ValueWater