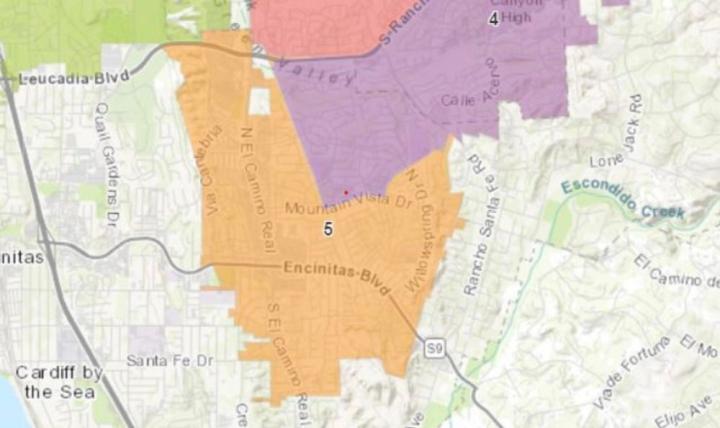 Effective September 6, 2023, a vacancy exists on the Board of Directors of the Leucadia Wastewater District (District).
The District is inviting qualified individuals to apply for appointment to fill the vacancy. The District adopted Ordinance No. 138 on January 9, 2019 implementing District based elections, and the vacancy is for a position that is within District 5 (orange area on map). The appointed director's term will last until the next general district election in November 2024.
Applicants must be registered voters and reside in District 5 to be eligible. District 5 generally covers the Village Park area of Encinitas. To determine whether you reside within District 5, please view an interactive electoral District map on the District's website at www.lwwd.org/about/service-area-map or contact the District. Letters of interest and brief biographies may be submitted to the District no later than October 2, 2023 at 5:00 p.m.
Questions may be directed to Paul J. Bushee, District General Manager, at (760) 753-0155 ext. 3014. For more information, please see the District's website at www.lwwd.org.
The Board of Directors anticipates interviewing interested individuals. The proposed interview date is October 11, 2023.
The Board plans to appoint the new Director at a future Special Board Meeting prior to November 5, 2023.